jun 22, 2011 - Bulger is arrested after 16 years on the run from the police.
Description:
He was living in California for a majority of the time he was on the run. His girlfriend's spending habits were what got them caught. They used these habits to track her down, and by default, caught Bulger as well.
Added to timeline: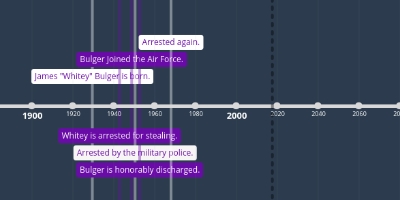 Whitey Bulger (LPS)
Bulger timeline for Legal and Protective Services (Class of ...
Date:
Geo: