12h 22min, jan 5, 2018 y - Pakistani minister decries U.S. as 'friend who always betrays'
Description:
Opposition leader Imran Khan, a former cricket star tipped as the next prime minister, said it was time for Pakistan to "delink" from the United states and run down U.S. diplomatic and intelligence presence in what is a sensitive strategic area.
Washington accuses Pakistan of playing a "double game" by assisting Afghan Taliban and Haqqani network militants causing chaos in Afghanistan. Islamabad denies this and accuses the United States of disrespecting its vast sacrifices - casualties have numbered in the tens of thousands - in fighting terrorism.
https://www.reuters.com/article/us-usa-pakistan-asif/pakistani-minister-decries-u-s-as-friend-who-always-betrays-idUSKBN1EU1QQ
Added to timeline: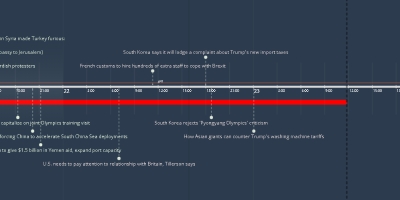 World Politics Time Line 2018
For more information, go to: http://visualtrackers.com/world...
Date: