dec 21, 858 BC - Syrian Army Attacks
Description:
They invade Judah and Jerusalem. They kill the princes and carry away spoils back to Damascus. They severely wound Jehoash and leave him for dead.
Even though they were a relatively small force Jehovah handed over the larger army of Judah to them.
Added to timeline: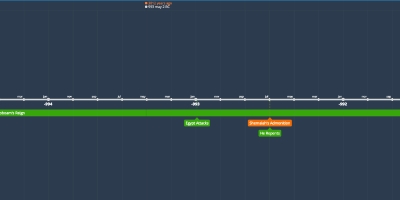 Kings of the Bible
Date: