16h 53min, apr 5, 1764 y - The Sugar Act
Description:
It was created to eliminate the illegal sugar trade between colonies, French, and Spanish West Indies.
The tax on molasses was lowered, so colonists forced to buy molasses from Britain
It created British admiralty courts for smugglers and tax violators, which were harsher than colonial juries
Increased tax on sugar and other luxuries
The main purpose is to raise money for Britain.
The colonists resented this tax.
Added to timeline: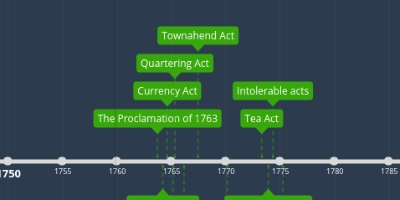 American Rev
Date:
Images: