oct 31, 1517 - Reformation Begins
Description:
Martin Luther was a German monk and Professor of Theology at the University of Wittenberg. Luther sparked the Reformation in 1517 by posting, at least according to tradition, his "95 Theses" on the door of the Castle Church in Wittenberg, Germany.
Sola Scriptura -
Regulative Principle vs. Normative Principle
Regulative: This principle teaches, in essence, that we may only do that which God has actually prescribed in the Scripture.
Normative: This principle says that we may do anything that God does not strictly prohibit.
Added to timeline: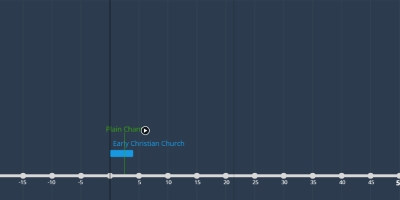 History of Music in Christian Worship
IN PROGRESS: An attempt to place significant musical events,...
Date:
YouTube: