jan 1, 1439 - Gutenburg Printing Press
Description:
First European movable type press. A lawsuit mentioning the printing press with specifics appeared in 1439. The Gutenburg Bible, the first major book published via printing press, was printed in 1454-1455.
Added to timeline: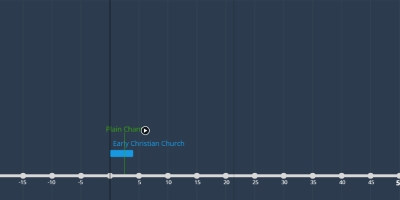 History of Music in Christian Worship
IN PROGRESS: An attempt to place significant musical events,...
Date: