dec 26, 2017 - Brazil expels Venezuela's most senior diplomat
Description:
Brazil expels Venezuela's most senior diplomat
Brazil has declared Venezuela's most senior diplomat in Brazil, Gerardo Delgado, as persona non grata.
The move came days after Venezuela's decision to expel Brazil's own ambassador to Caracas, Ruy Pereira.
Explaining its decision, Venezuela said Brazil had acted illegally in impeaching its former left-wing president, Dilma Rousseff.
On Saturday, Venezuela also expelled Canada's charge d'affaires, accusing him of interfering in internal affairs.
http://www.bbc.com/news/world-latin-america-42489533
----------------------------------------------------------------------
Prior to this, Brazilian Ambassador to Caracas Ruy Pereira has been expelled from Venezuela on a decision by the National Constituent Assembly (ANC).
Brazil's government will declare Venezuela's chargé d'affaires persona non-grata, stripping him of his diplomatic status, Brazil's foreign affairs ministry told Reuters on Tuesday.
https://www.telesurtv.net/english/news/Brazil-Declares-Top-Venezuelan-Diplomat-Persona-Non-Grata-20171226-0027.html
Added to timeline: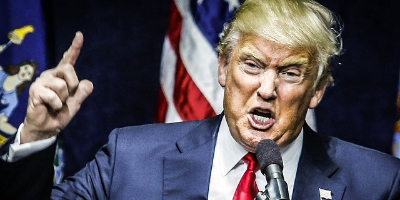 World Politics Time Line 2017
For more information go to:
http://visualtrackers.com/world-...
Date:
Images: