oct 26, 2017 - Third meeting of the Lima Group
Description:
The foreign ministers and representatives of Argentina, Brazil, Canada, Chile, Colombia, Costa Rica, Guatemala, Honduras, Mexico, Panama, Paraguay and Peru gathered in Toronto on October 26, 2017, to continue their evaluation of the situation in Venezuela:
1. reiterate their rejection of the obstacles and the acts of intimidation, manipulation, social coercion and influencing of the vote, among other irregularities, that characterized the regional elections held in Venezuela on October 15 and consider the review of the electoral system to be urgent, including, in particular, the renewal of the Consejo Nacional Electoral [national electoral council] with members appointed by the Asamblea Nacional [national assembly] and the issuance of a new electoral calendar, which should be overseen by independent electoral observers.
2. demand the immediate release of all political prisoners in Venezuela and the end of arbitrary measures that disqualify political opposition leaders, as well as restrict their free movement.
http://www.international.gc.ca/world-monde/international_relations-relations_internationales/latin_america-amerique_latine/2017-10-26-lima_group-groupe_lima.aspx?lang=eng
----------------------------------------------------------------------
A regional Latin American grouping on Thursday agreed more steps may be needed to further isolate Venezuela, where President Nicolas Maduro has been accused of stamping on rights and democracy, said Canadian Foreign Minister Chrystia Freeland.
https://www.reuters.com/article/us-venezuela-politics-canada/further-isolation-of-venezuela-may-be-needed-latin-american-group-idUSKBN1CV378
Added to timeline: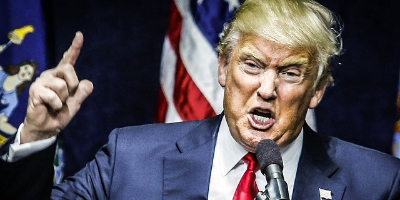 World Politics Time Line 2017
For more information go to:
http://visualtrackers.com/world-...
Date:
Images: