nov 19, 1648 - Peace of Westphalia
Description:
This negotiation officially ended the war in Germany. All parties involved in the thirty years was had grown tired of the needless battle, and everyone agreed that it was the best decision. The Peace of Westphalia ensured that all German states, including Calvinist ones, were free to determine their own religion. The more than three hundred states that made up the HRE were now recognized as independent, with their own foreign policy and they were no longer connected to each other by the power of the papacy. The pope was ignored in the decision making process of the peace, showing that political motives were superseding religions motives. It was a huge symbol of the separation of church and state.
The Thirty Years was not completely solved with this peace, however. It was a hugely destructive conflict, and there were very detrimental economic and social effects. There was a damaged economy and a population decline in the HRE.
Added to timeline: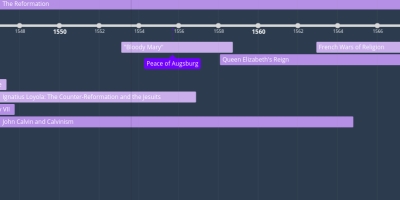 EURO TIMELINE midterm
Date: