feb 3, 2017 - MANGA Brush Set Version 4.0 25+ Brushes
Description:
[update 11-23-2016]: 21 screen tone textures (transparent PNGs) added
[update 12-02-2016]: Added 10 brand new brushes incl. the SUMI-E, new screentone and Japanese paint brushes!
[update 02-03-2017] Added 8 SPEEDLINER brushes & additional color swatches
Added to timeline: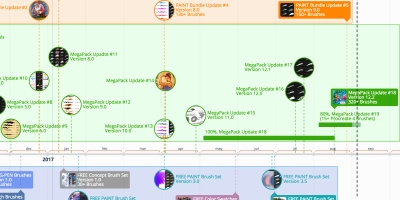 Georg's Procreate Brushes - Updates, New Brushes and Release Dates
Updates, new brushes, and sets for Georg's Brushes:
http://p...
Date:
Images: