jul 14, 2016 - Nice Attack
Description:
A 19 tonne cargo truck was deliberately driven into crowds of people celebrating Bastille Day on the Promenade des Anglais in Nice, France, resulting in the deaths of 86 people[2] and the injury of 458 others.[4] The driver was Mohamed Lahouaiej-Bouhlel, a Tunisian resident of France.[5][6] The attack ended following an exchange of gunfire, during which Lahouaiej-Bouhlel was shot and killed by police.
ISIL claimed responsibility for the attack, saying Lahouaiej-Bouhlel answered its "calls to target citizens of coalition nations that fight the Islamic State".
Added to timeline: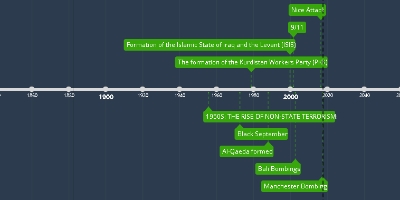 History of Terrorism
Just read it
Date: