jan 1, 1793 - 1793: THE ORIGINS OF MODERN TERRORISM
Description:
The word terrorism comes from the Reign of Terror instigated by Maxmilien Robespierre in 1793, following the French revolution. Robespierre, one of twelve heads of the new state, had enemies of the revolution killed, and installed a dictatorship to stabilize the country. He justified his methods as necessary in the transformation of the monarchy to a liberal democracy:
Subdue by terror the enemies of liberty, and you will be right, as founders of the Republic.
Added to timeline: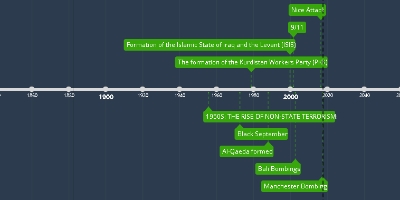 History of Terrorism
Just read it
Date: