jan 14, 1669 - The Palace of Versailles
Description:
Versailles, France. Loius Le Vau and Jules Hardouin-Mansart (architects). Begun 1669 C.E. Masonry, stone, wood, iron, and gold leaf (architecture); marble and bronze (sculpture); gardens
The gigantic scale of Versailles exemplifies the architectural theme of 'creation by division' - a series of simple repetitions rhythmically marked off by the repetition of the large windows - which expresses the fundamental values of Baroque art and in which the focal point of the interior, as well as of the entire building, is the king's bed. Among its celebrated architectural designs is the Hall of Mirrors, which is one of the most famous rooms in the world. The palace and its decoration stimulated a mini-renaissance of interior design, as well as decorative art, during the 17th and 18th centuries.
Added to timeline: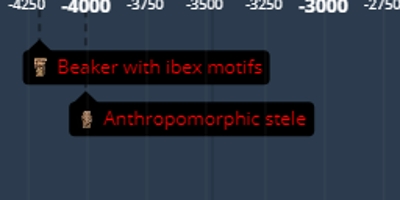 Ap art history
Date:
Images: