aug 18, 650 - Merovingian looped fibulae
Description:
Early medieval Europe. Mid-sixth century C.E. Silver gilt worked in filigree, with inlays of garnets and other stones.
It is normal for similar groups to have similar artistic styles, and for more diverse groups to have less in common. Fibulae is proof of the diverse and distinct cultures living within larger empires and kingdoms, a social situation that was common during the middle ages.
Added to timeline: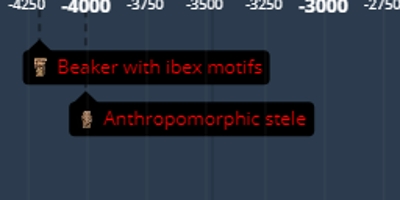 Ap art history
Date:
Images: