may 30, 1536 - Sistine Chapel ceiling and altar wall frescoes
Description:
Vatican City, Italy. Michelangelo. Ceiling frescoes: c. 1508-1512 C.E.; altar frescoes: c. 1536-1541 C.E. Fresco
The paintings depict nine stories from the Christian Bible's Book of Genesis, including the most famous image, the Creation of Adam (right). Taken together, the paintings are considered one of the world's greatest art masterpieces. Their realistic and extremely detailed depictions of some of Judaism's and Christianity's most famous moments are a wonder to all who see them.
Added to timeline: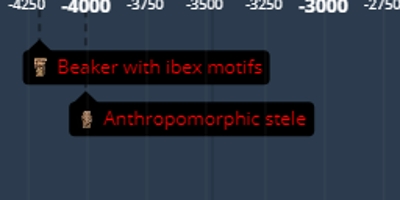 Ap art history
Date:
Images: