apr 5, 2005 - Glitch Hop & Wonk
Description:
Artists combine Glitch noises and techniques with breakbeats. There is a dub-step influence and the main characteristics of Wonky are its heavily distorted mid-frequency synth lines.
Artist: edIT
Song: "if you crump stand up" by edIT
Added to timeline: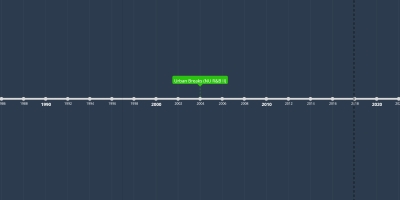 Rap/Hip-Hop Timeline
Green: Branches
Blue: Roots

*dates aren't exact but years a...
Date: