jan 1, 175 BC - Great Alter of Zeus and Athens at Pergamon
Description:
Asia Minor (represents-day Turkey) Hellenistic Greek. c. 175 B.C.E. Marble
The alter of Zeus with its richly decorated frieze, a masterpiece of Hellenistic art. It's a masterful display of vigorous action and emotion—triumph, fury, despair—and the effect is achieved by exaggeration of anatomical detail and features and by a shrewd use of the rendering of hair and drapery to heighten the mood.
Added to timeline: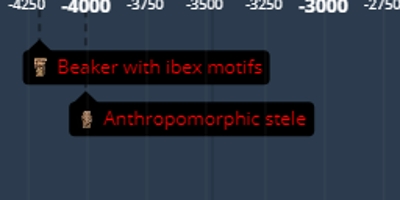 Ap art history
Date:
Images: