apr 18, 450 BC - Doryphoros
Description:
Polykleitos. Original 450-440 B.C.E. Roman copy (marble) of Greek original (bronze)
Doryphoros was one of the most famous statues in the ancient world and many known Roman copies exist. The original was created in around 450 BC in bronze and was presumably even more tremendous than the known copies that have been unearthed. Doryphoros is also an early example of contrapposto position, a postion which Polykleitos constructed masterfully (Moon).
Added to timeline: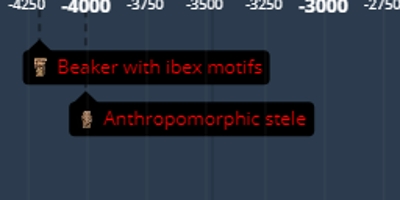 Ap art history
Date:
Images: