jun 24, 720 BC - Lamassu from the citadel of Sargon II, Dur Sharrukin
Description:
Neo-Assyrian. c. 720-705 B.C.E. Alabaster
The Assyrian lamassu sculptures are partly in the round, but the sculptor nonetheless conceived them as high reliefs on adjacent sides of a corner. The combine the front view of the animal at rest with the side view of it in motion. Seeking to present a complete picture of the lamas from both the front and the side, the sculptor gave the monster five legs- two seen from the front, four seen from the side.
Added to timeline: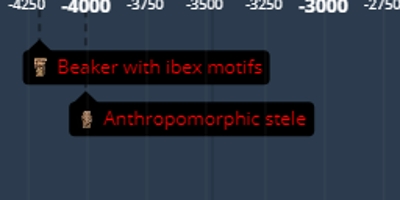 Ap art history
Date:
Images: