mar 7, 1545 - Council of Trent
Description:
Pope Paul III called a general council to try to resolve the differences between the Protestants and the Catholics. There were three major sessions.
There were two groups going head to head in the council meetings: the moderate and conservative Catholics. Moderate Catholics wanted the council to make compromises that would encourage Protestants to return to the Church. Conservatives were uncompromising, and simply wanted to restate old Catholic beliefs. The conservatives won.
Added to timeline: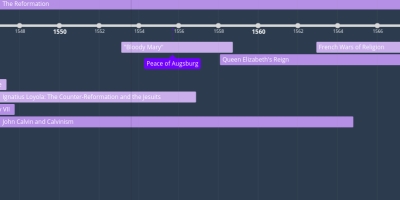 EURO TIMELINE midterm
Date: