jan 27, 1492 - Expulsion of the Jews
Description:
Ferdinand and Isabella wanted strict religious uniformity. Spain was intolerant, and after conquering Muslim Granada, they started to believe that Jews were secretly converting back to Judaism, and created an Inquisition to guarantee the orthodoxy of the converts.
They took it to a whole different level. They expelled all Jews from Spain, and said that "To be Spanish was to be Catholic." This policy was enforced by the Inquisition.
Added to timeline: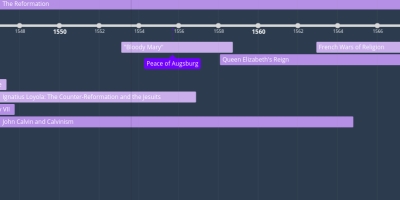 EURO TIMELINE midterm
Date: