jul 1, 1863 - Battle of gettysburg
Description:
The Battle of Gettysburg in Pennsylvania became a turning point in the war. The three-day battle was a victory for the North. It occurred one year after Antietam.
Added to timeline: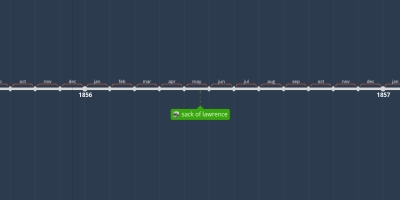 bleeding Kansas and the civil war.
After Kansas became a territory, there was fighting over whe...
Date:
Images: