10h 26min, mar 16, 1996 y - Crossing the First Threshold
Description:
-Joey decides to stop at the coffee house, then go and find Richard.
-He walks all the way to Richard's apartment but when he gets there the door is wide open. -He walks into the apartment and the door slams behind him, but there is no one in sight.
Added to timeline: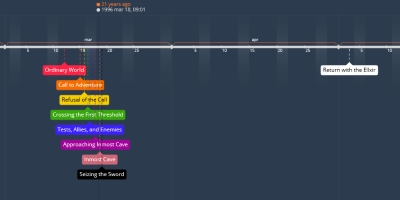 Grace Poeschl
A hero's journey
Date: