jan 1, 2004 - Urban Breaks (NU R&B II)
Description:
This is the second wave of R&B that became a dance floor phenomenon. This is a smooth type of rap. Nu R&B is also adored, especially by a young female crowd, to which the slow but hooky breakbeat rhythm is addictive and encourages dancing.
Artist: Usher
Song: "Crazy in love" by Beyoncé ft Jay-Z
Added to timeline: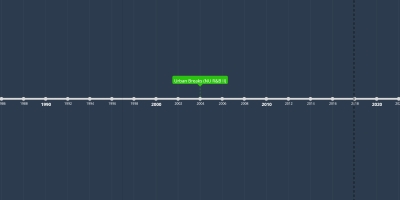 Rap/Hip-Hop Timeline
Green: Branches
Blue: Roots

*dates aren't exact but years a...
Date: