jan 1, 1943 - Bulger is arrested for stealing.
Description:
For the next several years, he is repeatedly arrested for petty crimes (stealing, disrupting the neighborhood, etc). During this time, he also joined a street gang named The Shamrocks.
Added to timeline: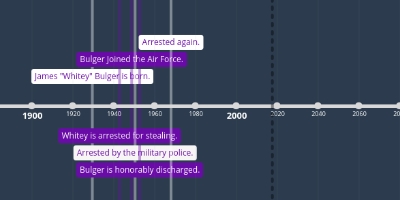 Whitey Bulger (LPS)
Bulger timeline for Legal and Protective Services (Class of ...
Date: