sep 3, 1929 - James "Whitey" Bulger is born.
Description:
He was born to a Canadian immigrant father, and an Irish immigrant mother. He was given this nickname due to his platinum blonde hair, much to his behest. He preferred to be called James or Jimmy.
Added to timeline: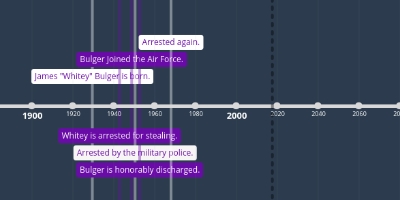 Whitey Bulger (LPS)
Bulger timeline for Legal and Protective Services (Class of ...
Date:
Geo: