jan 19, 1948 - First Computer Program to run on a Computer
Description:
Frederic Williams, Tom Kilburn and Geoff Toothill were researchers from the university of Manchester. They developed the small scale experimental machine (SSEM), better known as the Manchester "Baby".
This was built to test a new memory technology created by Williams and Kilburn, soon called "the Williams Tube" and was soon the first electronic random access memory for computers. The first program had seventeen instructions and was written by Kilburn and ran on June 21st, 1948. It was the first Program to ever run on an electronic stored-program computer.
Added to timeline: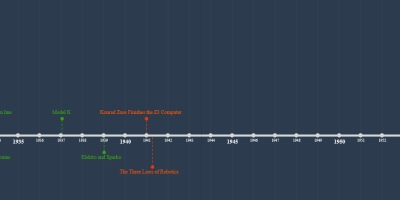 History of Computing
1930's - 2000's
Date: