jan 28, 1944 - First ColossusOperational at Bletchley Park
Description:
Tommy Flowers a British engineer who designed the colossus to break the complex Lorenz ciphers used by Nazis during World War 2. First in action on June 1st 1944.
Ten colossi were created, each using 2,500 vacuum tubes. A series of pulleys which delivered continuous rolls of punched paper tape that contained possible solutions to a particular code. Lorenz had reduced the time to break messages from weeks to hours. Historians believe that the use of Colossus machines reduced the time of the war as it provided evidence of enemy plans and beliefs. The machine was only brought out to the public in the 1970s.
Added to timeline: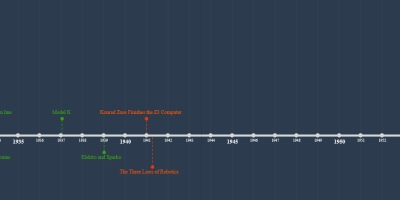 History of Computing
1930's - 2000's
Date: