jan 25, 1937 - Model K
Description:
George Stibitz, uses relays for a "demonstration adder" which is a fancy term for an old calculator or digital calculating machine. He was the first person to use binary logic for a computer's design, this resulted in the construction of the Model I Complex Calculator in 1939, which in the same year Konrad Zuse also built his computer.
George Stibitz was seen as one of the fathers of modern digital computers. He used relays and binary logic to create one of the first computerized machines.
Added to timeline: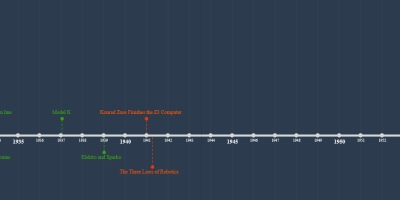 History of Computing
1930's - 2000's
Date: