jan 24, 1934 - World Brains
Description:
Paul Otlet wanted to collect, organize, and share all the world's knowledge. He created the first search engine, which had 16 million entries of photos and other data.
A British Writer had a similar idea and created the Memex, which was a simple Web Browser, this went on to share ideas and become today's Web. The Memex was a mix of the words memory and index.
Added to timeline: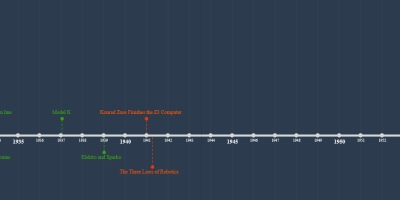 History of Computing
1930's - 2000's
Date: