3h 40min, apr 16, 1863 y - ending cival war
Description:
On April 9 General Robert E. Lee surrendered to General Ulysses S. Grant at Appomattox Courthouse in Virginia thereby effectively ending the Civil War.
Added to timeline: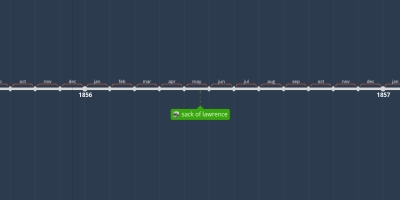 bleeding Kansas and the civil war.
After Kansas became a territory, there was fighting over whe...
Date:
Images: