jan 1, 1855 - Bleeding Kansas
Description:
After Kansas became a territory, there was fighting over whether slavery should be allowed to expand into Kansas Territory. Proslavery men burned Lawrence and threw a printing press in the Kansas River. Fighting continued in the territory, which led to Kansas' nickname, "Bleeding Kansas."
Added to timeline: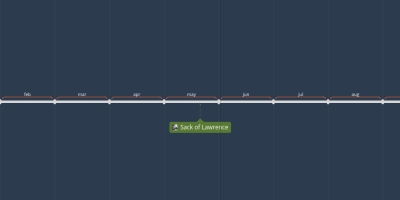 GOAT SAUCE
CREAMY, TASTY GOAT SAUCE.
Date: