16h 13min, oct 24, 1864 y - Battle of Mine Creek
Description:
The Battle of Mine Creek took place more than a year after the Battle of Gettysburg and six months before the Civil War ended. Mine Creek was the only major battle to take place in Kansas. On October 25 approximately 2,800 Union troops attacked and defeated about 8,000 Confederates along the banks of Mine Creek in Linn County.
Added to timeline: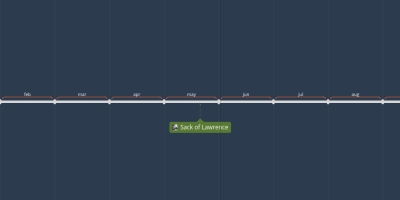 GOAT SAUCE
CREAMY, TASTY GOAT SAUCE.
Date: