18h 14min, dec 2, 1869 y - The Hanging
Description:
Many people opposed the brutality of the abolitionist John Brown and the Pottawatomie Massacre. Three years later, Brown left Kansas to begin a slave uprising at the federal armory at Harpers Ferry, Virginia. He was caught and hanged as a traitor to the United States.
Added to timeline: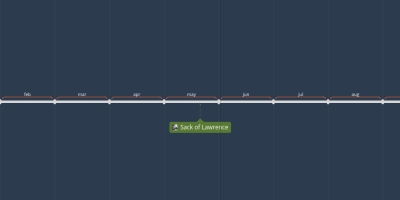 GOAT SAUCE
CREAMY, TASTY GOAT SAUCE.
Date: