14h 34min, may 24, 1856 y - Pottowatomie Massacre
Description:
Because of the burning of Lawrence during the Bleeding Kansas period, John Brown increased his violent activities, and he led a raid killing five proslavery men. This event became known as the Pottawatomie Massacre.
Added to timeline: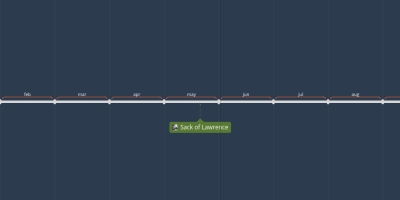 GOAT SAUCE
CREAMY, TASTY GOAT SAUCE.
Date: