7h 51min, jan 1, 1977 y - Vise Kalati's Birthday
Description:
Personal account by Samoa Observer - 2016
Occupations: Homemaker and owns Self-made produce business
Daily Agenda: Prepare her 5 kids and take them to school in the morning, and sets up her stall as soon as the sun shines.
Why the side business?: Extra money always helps, and it serves as backup plan if her husband, at one point, doesn't have a job.
Her message for Samoan women: "Women can do anything if they set their mind to it."
D-Link: http://www.samoaobserver.ws/en/10_09_2016/local/11099/The-strength-of-a-woman.htm.
Added to timeline: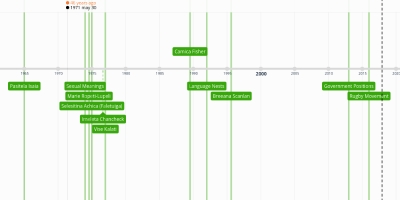 Samoan Women's Roles
Date:
Images: