aug 27, 1789 - Declaration of the Rights of Man
Description:
The National Assembly, the liberal leaning group formed by the Third Estate had issued the Declaration of the Rights of Man. This document took enlightenment ideals and spoke of liberty, equality, and fraternity for the people of France. (Look page 157 HR)
"Men are born and remain free and equal in rights; social distinctions can be established only for the common benefit"
"The law is the expression of the general will; all citizens have the right to concur personally or through their representatives in its formation"
"All citizens, being equal in [the eyes of the law], are equally admissible to all honors, offices, and public employments, according to their abilities and without any distinction other than those of their virtues and talents."
"Free communication of thoughts and opinions is one of the most precious rights of man: every citizen can therefore freely speak, write, and print, except he is answerable for abuses of this liberty in instances determined by the law."
Added to timeline: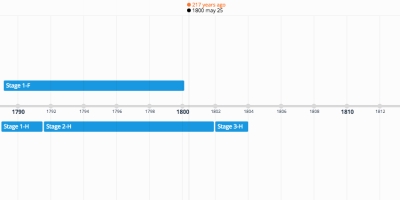 Revolutions
Date: