0h 1min, jan 1, 410 y - The Sack of Rome
Description:
In 410 CE, Rome was sacked by the Visigoths. Even though Rome was no longer the capital city of the Western Roman Empire, the Sack was still a major event.
During the sack, barbarians attacked the city and stole many valuables including 5,000 pounds of gold and 30,000 pounds of silver.
Added to timeline: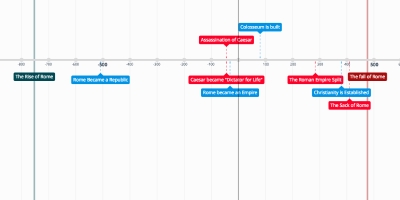 Roman Empire Timeline
10 events describing the rise and fall of Rome
Date: