jan 11, 1989 - Expansion of Standards
Description:
GS1 Standards expand to logistics units with GS1-128 barcodes. These barcodes include GS1 Application Identifiers, which encode more detailed product information.
– AND –
GS1 takes the first step into eBusiness with the original version of the EANCOM Manual, an international standard for Electronic Data Interchange (EDI).
Added to timeline: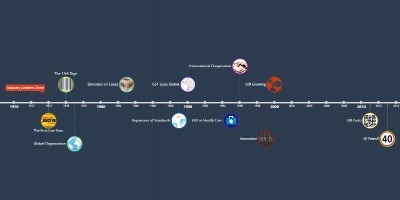 Barcode History
Date:
Images: