jan 2, 2012 - Is The Robot Safe
Description:
While robotic surgery is considered generally safe, the FDA is reviewing the data after a growing number of reports of related complications. As of August 2012, some 71 deaths had been logged by the FDA's online reporting database since the robot was introduced.
Added to timeline: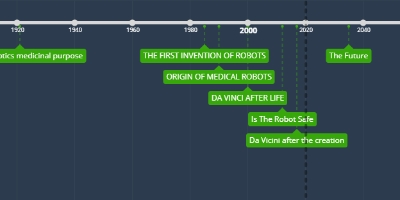 The Revolution of Robotics in medical purposes
it is an interesting preview of the history of the Robots in...
Date: