aug 2, 1934 - Adolf Hitler becomes Fuhrer
Description:
Hitler was appointed Chancelor in 1933 by president Paul von Hindenburg. Later in 1934, after the president died, Hitler merged the two titles into Fuhrer and basically made himself Fuhrer.
Causes
1 -
2 - Because Hindenburg died, Hitler basically gave himself all the power.
Effects
1 - The Holocaust.
2 - Hitler had all the power he needed to invade other countries. So he did.
Added to timeline: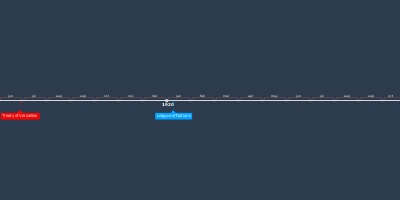 ww2
Date: