apr 25, 2007 - MQ-9 Reaper
Description:
2007- Has an onboard infrared sensor, color/monochrome daylight TV camera, image-intensified TV camera, laser designator, and laser illuminator.
Used for high altitude/all weather surveillance and striking capabilities.
Can cruise up to 50,000 feet due to a 950hp turboprop.
Has onboard laser guided hellfire missiles and 500lbs bombs depending on mission.
Added to timeline: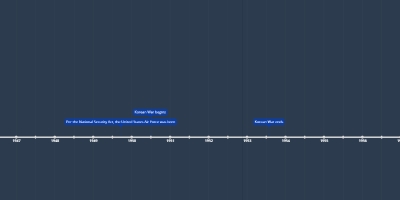 Air Force and Det 925 History
Date: