jan 1, 300 BC - Euclid
Description:
Euclid was an early mathematician who wrote the series of books titled "Elements"
REASONS WHY THIS IS IMPORTANT:
1) The concepts established in "elements" made advancement in the field of mathematics possible, as it explained what are now basic math concepts in a time where they were very new.
2) As math is essential to computer science, we could not have gotten to where we are today without his work.
3) "Elements" also established many properties of 3D geometry, which are now used in programs that render 3D graphics to generate a shape based on it's measurements.
Added to timeline: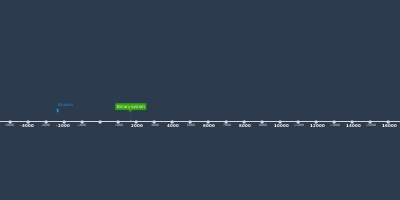 Computer programming timeline
Computer programming, am i right?
Date: