sep 1, 1939 - World War II starts
Description:
In many ways, WWII caused a lot of technological developments in the computer science field.
REASONS WHY THIS IS IMPORTANT:
1) World war II created the need for computers to make the jump from analog to digital.
2) The Atanasoff-Berry Computer, the Z3, the Colossus and ENIAC were all developed during the time of the war. These would all have helped with war calculations.
3) Alan turing did a lot of work in codebreaking, which would have given him insights he may have used later in computer science.
Added to timeline: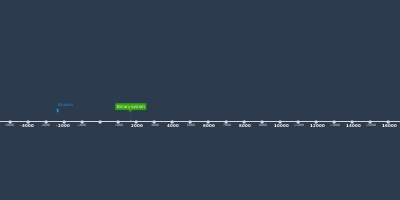 Computer programming timeline
Computer programming, am i right?
Date: