jan 1, 1975 - MITS Altair 8800 is released
Description:
The MITS Altair 8800 is released, although it was only the blueprints that were published at first. A boxed version with all the necessary parts to build the computer wasn't released until several months later.
REASONS WHY THIS IS IMPORTANT:
1) Many regard the Altair 8800 to be the first true home computer
2) Microsoft was founded to provide the programming for the Altair
3) It was a massive step towards making hoe computers a household staple, even if only computer-focused people bought them
Added to timeline: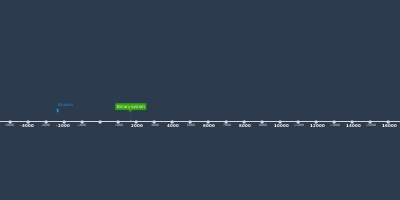 Computer programming timeline
Computer programming, am i right?
Date: