nov 8, 1933 - Civil Works Administration
Description:
The Civil Works Administration (CWA) was a short-lived job creation program established by the New Deal during the Great Depression in the United States to rapidly create mostly manual-labor jobs for millions of unemployed workers. The jobs were merely temporary, for the duration of the hard winter of 1933–34. President Franklin D. Roosevelt unveiled the CWA on November 8, 1933, and put Harry L. Hopkins in charge of the short-term agency.
The CWA was a project created under the Federal Emergency Relief Administration (FERA). The CWA created construction jobs, mainly improving or constructing buildings and bridges.
It ended on March 31, 1934, after spending $200 million a month and giving jobs to four million people.
Added to timeline: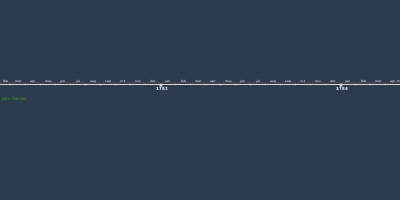 History of Leadership In The States
Date: