mar 26, 1885 - Riel Rebellion
Description:
The red river rebellion (Riel Rebellion) was the uprising in the Red River colony, the population of the colony had many Metis hunters and farmers, who feared that their land, and culture were about to be taken away when Rupert's land became the Dominion of Canada. They devised a government so they could negotiate with the Canadian government. Louis Riel and a group of men prevented land surveyors from entering the colony, slowly, Riel gained support from the francophone and anglophone Metis. This eventually led to the colony creating a respected government, which allowed them to negotiate confederation, however it also led to the execution of Thomas Scott which damned Louis Riel.
This was a vital part of the fight against the Canadain government, which wished to oppress Metis and Aborignal people. Louis Riel was a defining man for the Metis people, because without him, their rights would have been trampled over. This time in history is extremely important for Canada because it was a fight for what considered rightfully owned by people, and the betrayal of Canada's government against the rights of the Metis.
Added to timeline: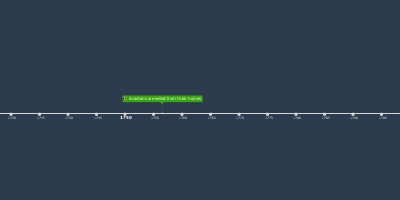 Canadian timeline - Suzanne
Date:
Images:
YouTube:
Geo: