sep 20, 1995 - Op. Deliberate Force
Description:
Operation Deliberate Force was a sustained air campaign conducted by the North Atlantic Treaty Organisation (NATO), in concert with the United Nations Protection Force (UNPROFOR) ground operations, to undermine the military capability of the Army of Republika Srpska (VRS), which had threatened and attacked UN-designated "safe areas" in Bosnia and Herzegovina during the Bosnian War with the Srebrenica and Markale massacres, precipitating the intervention. The shelling of the Sarajevo market place on 28 August 1995 by the Serb army is considered to be the immediate instigating factor behind NATO's decision to launch the operation
Added to timeline: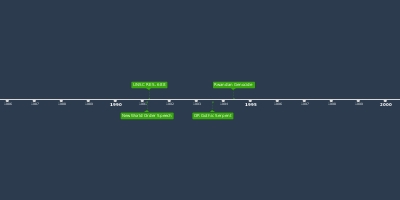 Why did humanitarian intervention increase during the 1990s?
Date: