aug 23, 1912 - Commission on Industrial Relations
Description:
The Commission on Industrial Relations (also known as the Walsh Commission) was a commission created by the U.S. Congress on August 23, 1912 to scrutinize US labor law. The commission studied work conditions throughout the industrial United States between 1913 and 1915. The final report of the Commission, published in eleven volumes in 1916, contain tens of thousands of pages of testimony from a wide range of witnesses, including Clarence Darrow, Louis Brandeis, Mary Harris "Mother" Jones, Theodore Schroeder, William "Big Bill" Haywood, scores of ordinary workers, and the titans of capitalism, including Daniel Guggenheim, George Walbridge Perkins, Sr. (of U.S. Steel), Henry Ford, and Andrew Carnegie.
In 1871, there was a failed attempt to create an Industrial Commission. There was also the Hewitt committee hearings of 1878-79, the three-year study of the Blair committee which ended in 1886, and a probe conducted from 1898-1902 by the United States Industrial Commission, appointed by President William McKinley.
Added to timeline: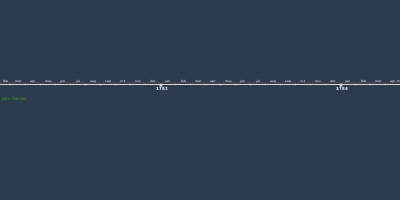 History of Leadership In The States
Date: