jan 1, 1933 - Quick laws 1933
Description:
31st March
Decree of the Berlin city commissioner for health suspends Jewish doctors from the city's charity services.
7th April
Law for the Reestablishment of the Professional Civil Service removes Jews from government service.
7th April
Law on the Admission to the Legal Profession forbids the admission of Jews to the bar.
25th April
Law against Overcrowding in Schools and Universities limits the number of Jewish students in public schools.
14th July
De-Naturalization Law revokes the citizenship of naturalized Jews and "undesirables."
4th October
Law on Editors bans Jews from editorial posts.
- Alliterated on in the note above this one
Added to timeline: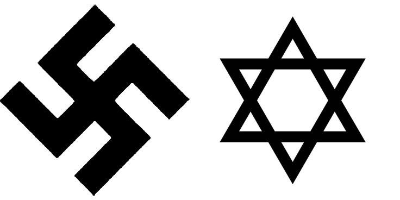 Jewish Holocaust
How Hitler and the Nazi party institutionally killed 7 milli...
Date: